Recently, Mijia system has produced many new products connected by Bluetooth, but few new products of ZigBee have been released. As a result, WiFi, blemesh and ZigBee coexist, which makes many friends confused when choosing. Therefore, I have received many similar questions.
Today, I'll talk about these three mainstream agreements to give you a deeper understanding of them.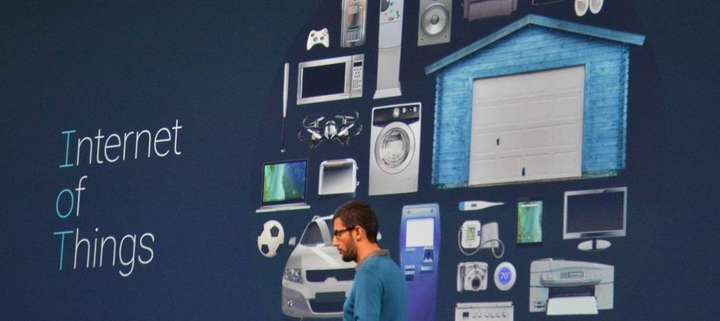 1 performance
WiFi, blemesh and ZigBee are wireless communication protocols that are very suitable for smart home, but they have different characteristics in bandwidth, power consumption, cost, wall penetration ability, delay and so on.
The transmission bandwidth of WiFi is the largest. At present, it has reached hundreds of Mbps. As long as you have a wireless router, you can realize access. There is no problem in transmitting high-definition video, lossless audio, high-precision pictures and so on. In terms of power consumption, WiFi is higher than both blemesh and ZigBee, and the cost of transceiver components is the most expensive, but it has strong transmission capacity and strong wall penetration ability.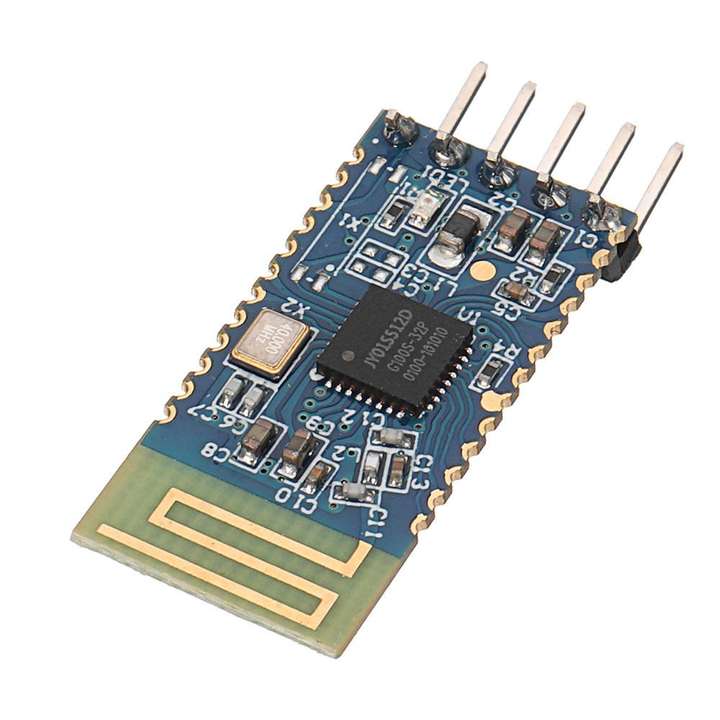 Blemesh module
The transmission bandwidth of blemesh is in the middle. At present, it is more than a few Mbps, and Bluetooth 4The theoretical bandwidth limit of. 2 is 24mbps. The bandwidth can transmit short video or pictures, and the sound transmission is no problem. If it is used in smart home system, it needs the support of Bluetooth gateway, but the support of gateway is not limited to one gateway. Blemesh can realize gateway roaming, which is not available in WiFi and ZigBee. The power consumption of blemesh is very low, which can be comparable to ZigBee. In terms of cost, blemesh is the lowest, and the module cost is almost reduced to less than 10 yuan. Of course, its wall penetration ability is also the weakest. At present, the transmission delay of blemesh components is also the largest.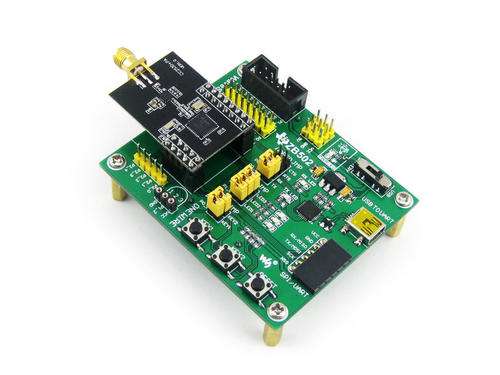 ZigBee module
ZigBee has the smallest transmission bandwidth. At present, it is only a few hundred Kbps. Video, pictures and sound are not suitable. It also needs a gateway in the smart home system. It has very low power consumption and medium cost. The wall penetration ability is not as good as WiFi, but stronger than blemesh. The transmission delay is the smallest, that is, the response speed is the fastest.
2 applicable
In fact, after analyzing the performance, it is easy to know the respective application scope of these three transmission modes.
WiFi has the most powerful performance, but the power consumption is too large to be suitable for battery powered devices. It is more suitable for plug-in devices. For example, smart household appliances such as TVs, refrigerators, washing machines and dishwashers can be used directly without users purchasing additional gateways by using WiFi communication.
Of course, WiFi itself is powerful, but all network transmission is a barrel effect, that is, from the terminal device to the router must be powerful. If more WiFi devices are used, the performance of the wireless router is extremely important.
Both blemesh and ZigBee have low power consumption, so they are suitable for battery powered devices. In contrast, if the bandwidth requirements are greater, Bluetooth is undoubtedly more suitable, while ZigBee is more suitable if faster response speed is required; Of course, if it costs more, blemesh has more advantages, which can explain why the positioning entry-level Mi family tends to blemesh. For example, the price of Mijia bulb using Bluetooth communication is only 20 yuan, and the wall switch is only 80 yuan. Similarly, the bulb using ZigBee is about 80 yuan, and the wall switch is more than 100 yuan.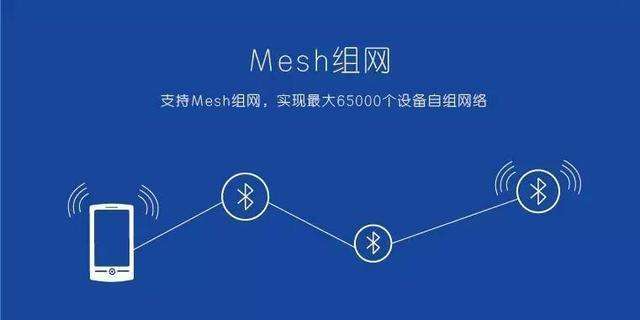 Of course, in addition, because many smart devices come with Bluetooth, such as mobile phones, tablets, notebooks, etc., and even many WiFi chips integrate Bluetooth function, which is equivalent to realizing the link without adding additional components, which makes the development of Bluetooth more advantageous. Many components of MI family have Bluetooth function, which is also a great advantage in this regard.
3 development
The development of technology is never-ending, and the application of technology is also changing.
In the early days of Bluetooth, there was no mesh function at all, but with the development and progress of technology, the camp of Bluetooth became larger and larger, and some new features gradually appeared, such as positioning function and mesh.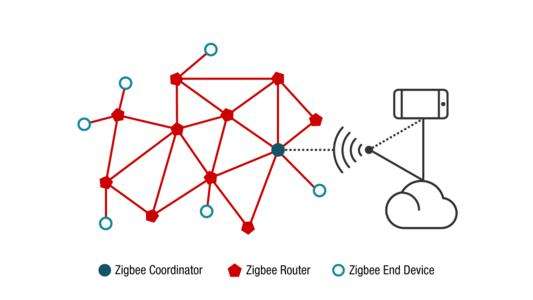 At this stage, ZigBee's local linkage function is still the most powerful. It still has a certain linkage ability when the gateway is offline, and its delay is also very short. It is still the most advantageous in smart home control. Although the delay of blemesh is greater, the price advantage brought by low cost is very obvious. For example, for the same human body sensor, ZigBee is close to 100 yuan, and Bluetooth can be about 50 yuan or even lower.
At present, blemesh still does not have the local linkage capability, but in the long run, this is likely to be achieved slowly. At the same time, its gateway roaming capability is not available in ZigBee, which ensures the stability and reliability of transmission in case of gateway problems to a certain extent; Although its indoor positioning function is not widely used at present, it will become more and more important with the development of smart home technology.
The development of WiFi can not be ignored, especially the development of low-power WiFi, which may bring a new breakthrough to the application of WiFi in the field of smart home. And with the development of the smart home industry, the demand for various data transmission is higher and higher, and the inherent high-capacity advantage of WiFi may be better highlighted.
In short, the future smart home system may be completely different from the current structure, but all changes are inseparable. The communication protocol is developing, and the communication demand of smart home is also developing. The golden wind and jade dew is 1 + 1 & gt; 2。
4 Conclusion
In the current situation, the agreement is relatively clear, but in the long run, it is not applicable:
If you want a medium and high-end wireless smart home system, the backbone still can't consider blemesh, but mainly ZigBee. For example, if you want to set up a set of smart home system with ideal performance for daily use, you can choose the ZigBee Based smart home components provided by LVMI in Mi's home as the core, and match the edge with other components to avoid using Bluetooth components as far as possible.
If you want an entry-level, low-cost smart home, blemesh is a good breakthrough. At present, Mijia's Bluetooth products have basically formed a system. Bluetooth based human body sensors, wall switches, lamps, temperature and humidity sensors have been listed. Although they have no advantage in reliability and the delay is significantly longer than ZigBee products, their price is generally 50% - 70% of that of ZigBee components with the same function.
If WiFi access devices are widely used, the wireless router is the key. At present, many of the washing machines, dishwashers, refrigerators, televisions, air conditioners, microwave ovens, steam ovens, smart cat eyes, cameras and other devices in the Mijia system are connected through WiFi. All kinds of surveillance cameras are also connected through WiFi, and their traffic may be relatively large. Therefore, the stability of the wireless router is particularly important to the stability of the whole system ?, one or two hundred yuan wireless router products are not suitable for supporting whole house intelligence.